AEROMODELLING-MODEL AIRCRAFT-BUILDING-FLYING
Keep an eye on this page for beautiful scale model aircraft that really fly just like the full size aircraft.
My eleven foot Lancaster project takes shape,here the undercarriage has been added and the flap mechanism installed,each engine has its own servo for individual adjustment,the engine nacelles were made from several layers of brown paper over a blue foam former which was then melted out with thinners,the wing bolts together in three places.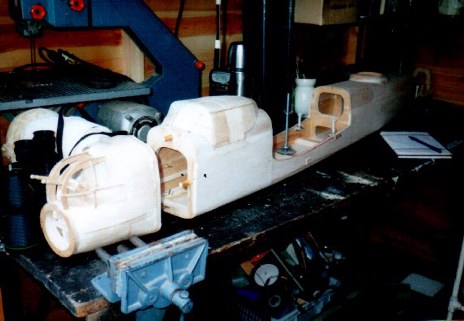 The fuselage assembly takes shape and since this photograph was taken the cockpit has been individually framed with thin ply,now a mould has been made for the cockpit and a plug made up,a separate cockpit will be then moulded and placed over the framework,full cockpit detail has been made up and will be fitted on completion of the canopy.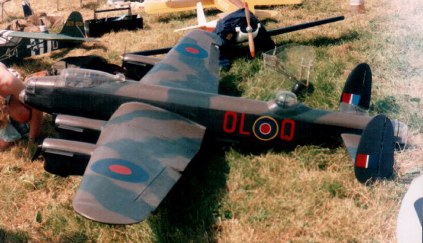 A previous Lancaster built many years ago for control line flying,long since gone due to fuel soakage.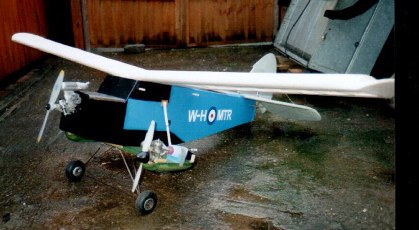 This is my Pipster tri-motor multi engined trainer,designed to help me with assymetric flying on my Lancaster.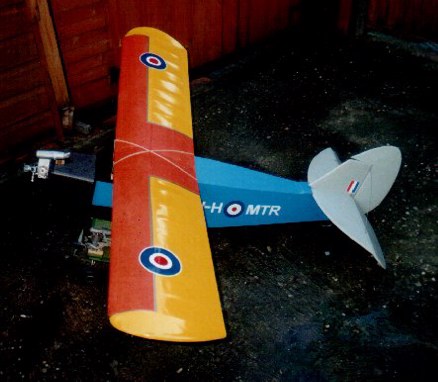 Another view of the Tri Motor now nearing completion.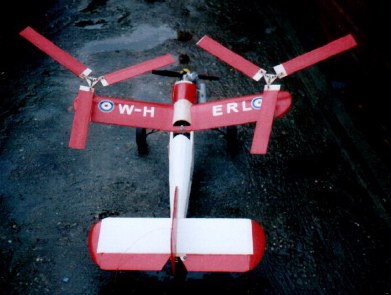 This is one of many Autogyros made over the years,this design is called the Gyrace and has a pretty safe anti torque rotor system which is a real problem with single rotor autogyros,awaiting test flying when the weather improves.
Another view of the Autogiro sitting on top of my real Enstrom F.28 helicopter preserved cockpit section ,little and large!
This is one of many Bleriot monoplanes that I have made over the years,note the homemade spoked wheels made in a simple jig.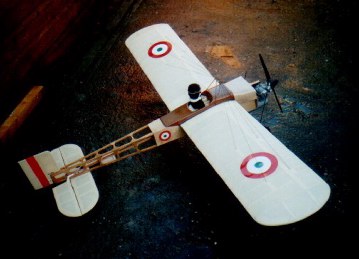 Another view of my Bleriot in Italian period markings.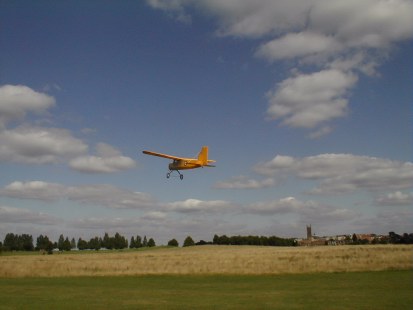 The Nanny in flight doing circuits,I get my leg pulled because the bottom of the fuselage is v-shaped my buddies say I started to build it as a boat! just look at those clouds,it makes you want to go flying.
: